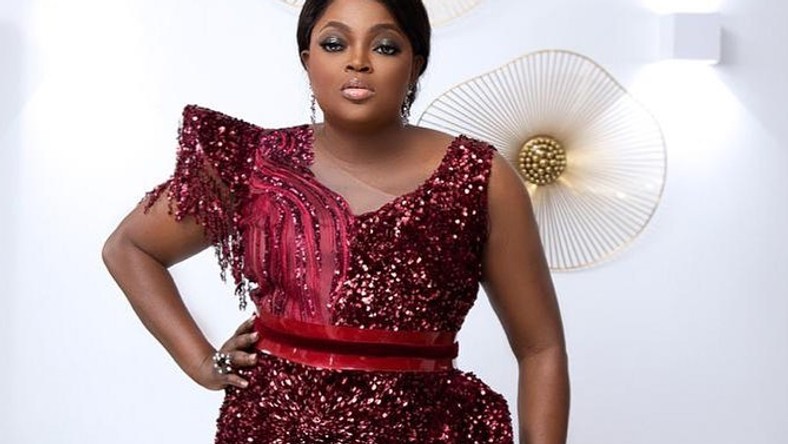 According to the reports, the movie star and her siblings were conspicuously absent during the laying in state which took place at Ikorudu in Lagos state.
The Bishop Methodist Church Nigeria, Diocese of Ikorodu, Rt. Rev Samson Osundina, on Friday, January 17, 2020, expressed his disappointment with the actress and her siblings over their absence at their father's funeral.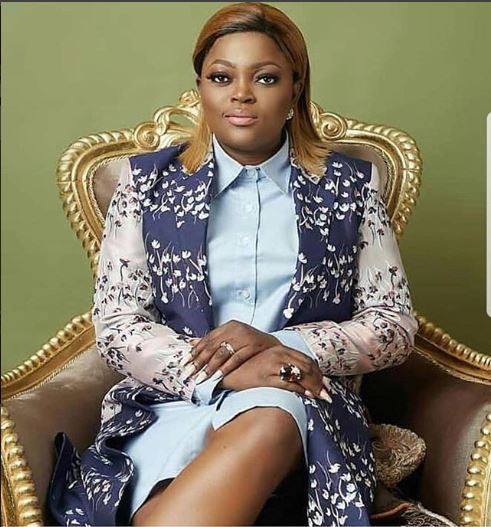 While delivering the burial sermon, Rev. Osundina thanked the children for taking care of their father during the times when he was ill but stressed the fact that paying him the last respect as children were very important and significant.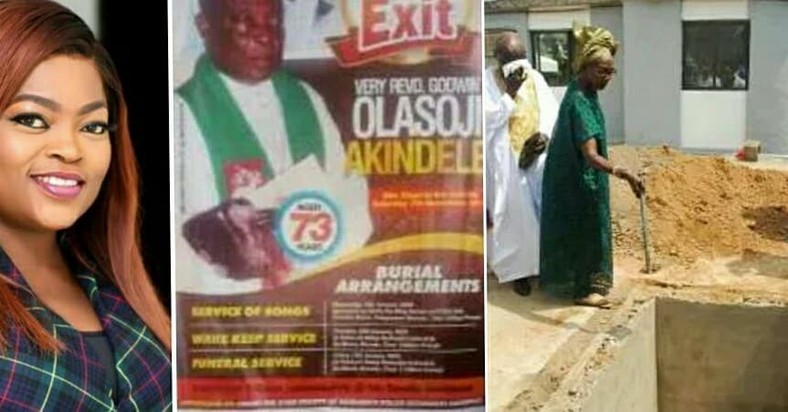 He enjoined them to retrace their steps by making amends wherever necessary. He then suspended the usual outing and thanksgiving service which are final programs in Christian's burial, till the deceased's children are available to attend.
Funke Akindele had announced the death of her father back in December 2019.
The movie star announced the passing away of her father via her Instagram page on Monday, December 9, 2019. She prayed for his gentle soul to rest in peace.
THE MESSAGE
"Dad!!! May your soul Rest In Peace!! I tried Dad! I did!! We love you but God knows best!!! #iwishicanturnbackthehandsoftime"
Her dad, Very Revd. Godwin Olusoji Akindele, died on Saturday, December 7, 2019, after a brief illness, aged 73.
Many are shocked yet some advise that there is obviously more than meet the eye in the story.
Jennifer has not reacted to the story though.