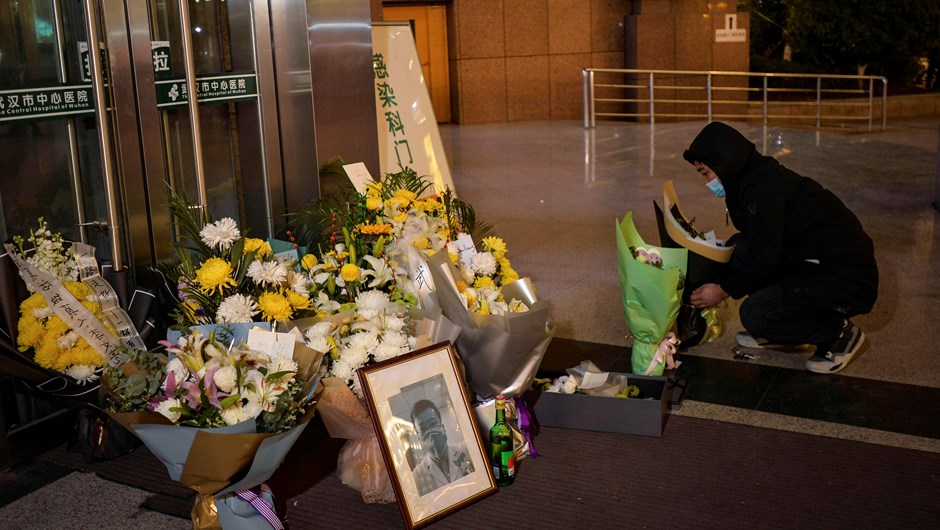 THE WHISTLE HE BLOWED
On December 30, 2019, after hearing colleagues saying that the hospital's emergency department had quarantined seven SARS patients from Wuhan South China Seafood Market, Li Wenliang posted the news for the first time in a social media group of more than 150 college alumni and explained: "To define it as SARS is not very accurate. It should be a kind of coronavirus and the specific categorization is yet to be confirmed". He warned the group to watch out for prevention, but also particularly stressed on not spreading the news yet.
Despite his group warning, a WeChat screenshot of "7 confirmed SARS patients from South China Seafood Market" was eventually circulated and had a large number of retweets on the Internet. Ultimately, it attracted the attention of the local police and the matter temporarily ended in Li receiving an official warning from the local authority.
However, as the truth of the outbreak gradually surfaced, the name of Li Wenliang, "the rumor monger", began to enter the public eye. The 34-year-old young doctor was also affectionately known in the media and among the netizens as "the outbreak 'whistleblower'."
Li died young and the public reacted overwhelmingly. At noon on February 7, the government announced "with the approval of the Central Committee, the State Monitoring Committee decided to send an investigative team to Wuhan City, Hubei Province, to conduct a comprehensive investigation of the relevant issues concerning Dr. Li Wenliang as reflected by the public", which caused great public concern!