Chiagozie Nweke, a physically challenged boy, who was found by Honourable Ipoola Ahmed Omisore recently has brought joy to his family again.
The former lawmaker decided to help the little boy after a photo of him emerged on social media, in which he could be seen hawking sachet water despite his disability.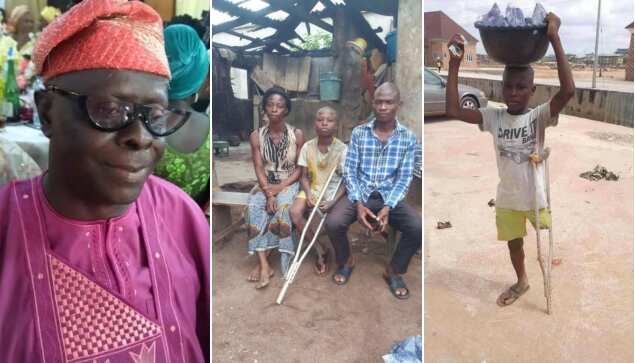 Now, Anyichuks Foundation has announced it's intention to build a two-bedroom apartment for the boy's family which will commence immediately.
This foundation is responsible for the scholarship of the little boy from primary four through university level and in addition to this, Dr Ifeanyi Chukwuma Odii plans to provide the boy with an artificial leg and pocket money which would be deposited in an account to be opened in his name.
The sum of N1 million Naira was also given to the boy's parents to start a trade.
Honourable Omisore has commended the philanthropist for his kind gesture towards the boy