Controversial journalist, Kemi Olunloyo has claimed that Chioma's engagement ring has been taken away from her.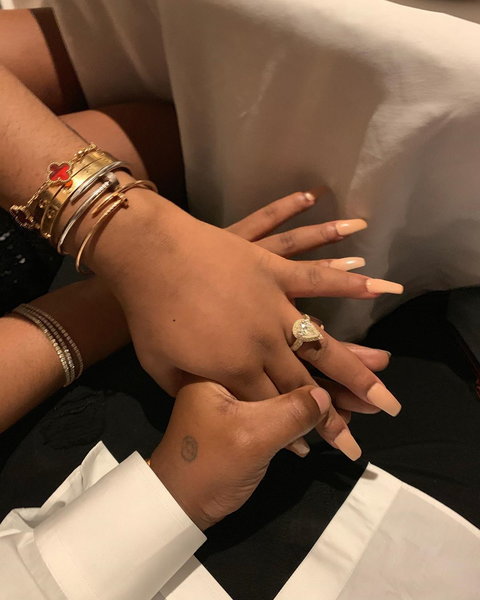 Olunloyo took to her Twitter page recently to ask for an explanation of why the engagement ring was taken away from her, giving the impression that the ring which the singer used to engage Chioma, was taken by him.
Posting her twitter page asking her followers if any of them know the reason why the engagement ring was taken.
#BREAKING EXCLUSIVE
Does anyone know why Chioma Rowland's engagement ring to singer Davido taken from her?#Kemitalks

— Medical Journalist Dr. Kemi Olunloyo (@KemiOlunloyo) May 16, 2020
While some of her followers were curious to know the reason behind this claim, others slammed her for always poking her nose into the singer and his family's affairs.
You talk too much

— SOCIAL PRODIGY (@Yourwavygod) May 16, 2020
Explain to us how you have 3 Children for three different men first. @davido

— I Am D'TALENT (@Dtalent411) May 16, 2020
Leave the two that are madly in love with each other alone ….Allow them to breathe.
Take your journalism elsewhere rather than glueing yourself to @davido 's gists all the time.

— Chichi Daniels (@sexychimek) May 16, 2020
I respect Kemi a lot but this is one thing I dont like.. kindly let them be… even if there is an issue… I expect you to pray for peace and their union.. please let them be…

— Almond Godwin (@almondgodwin) May 17, 2020