Popular singer, Davido has temporarily confined to crutches after he sustained a leg injury.
However, it was not revealed what really happened to him.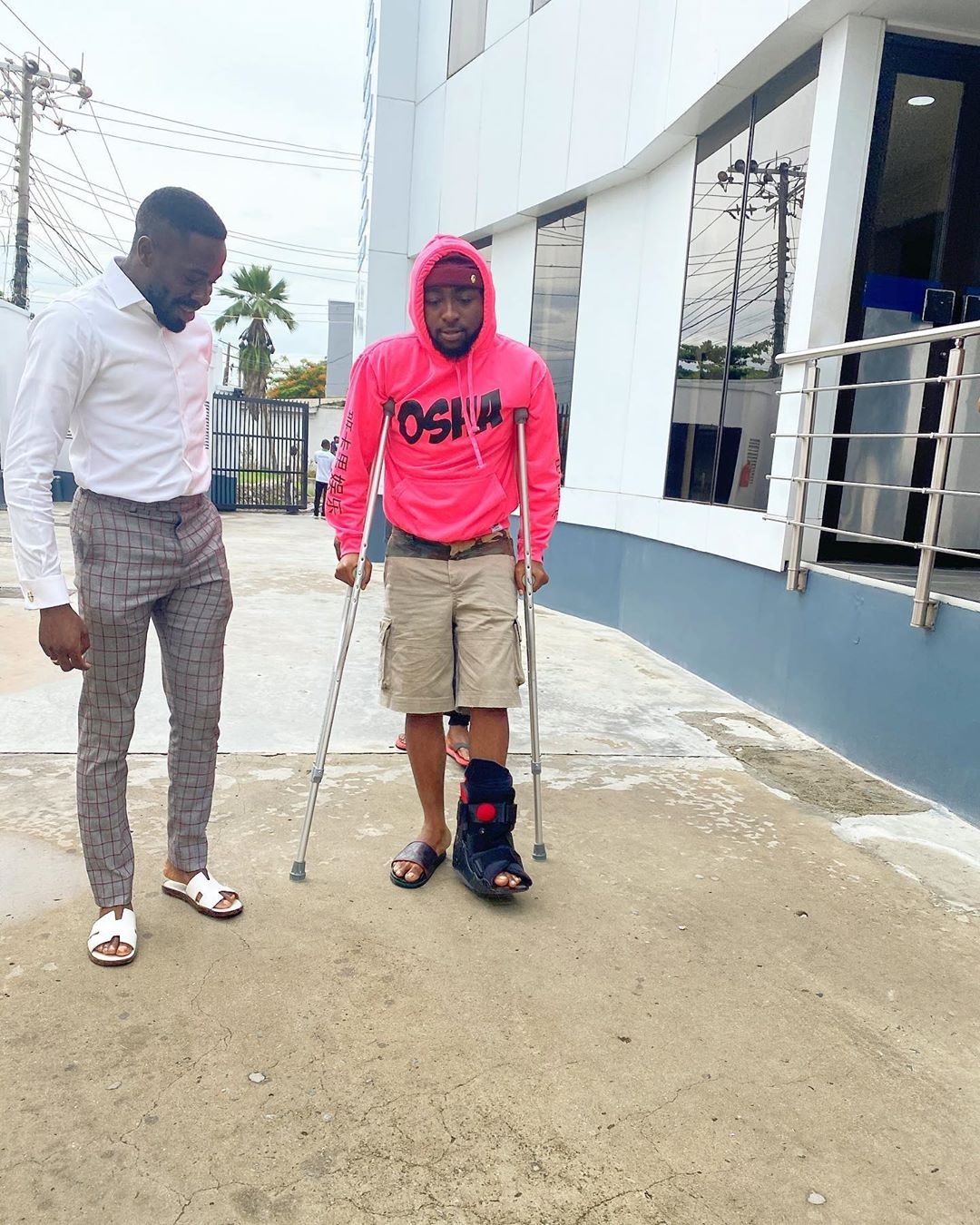 The month of June started off on the wrong foot (Pun not intended) for Davido.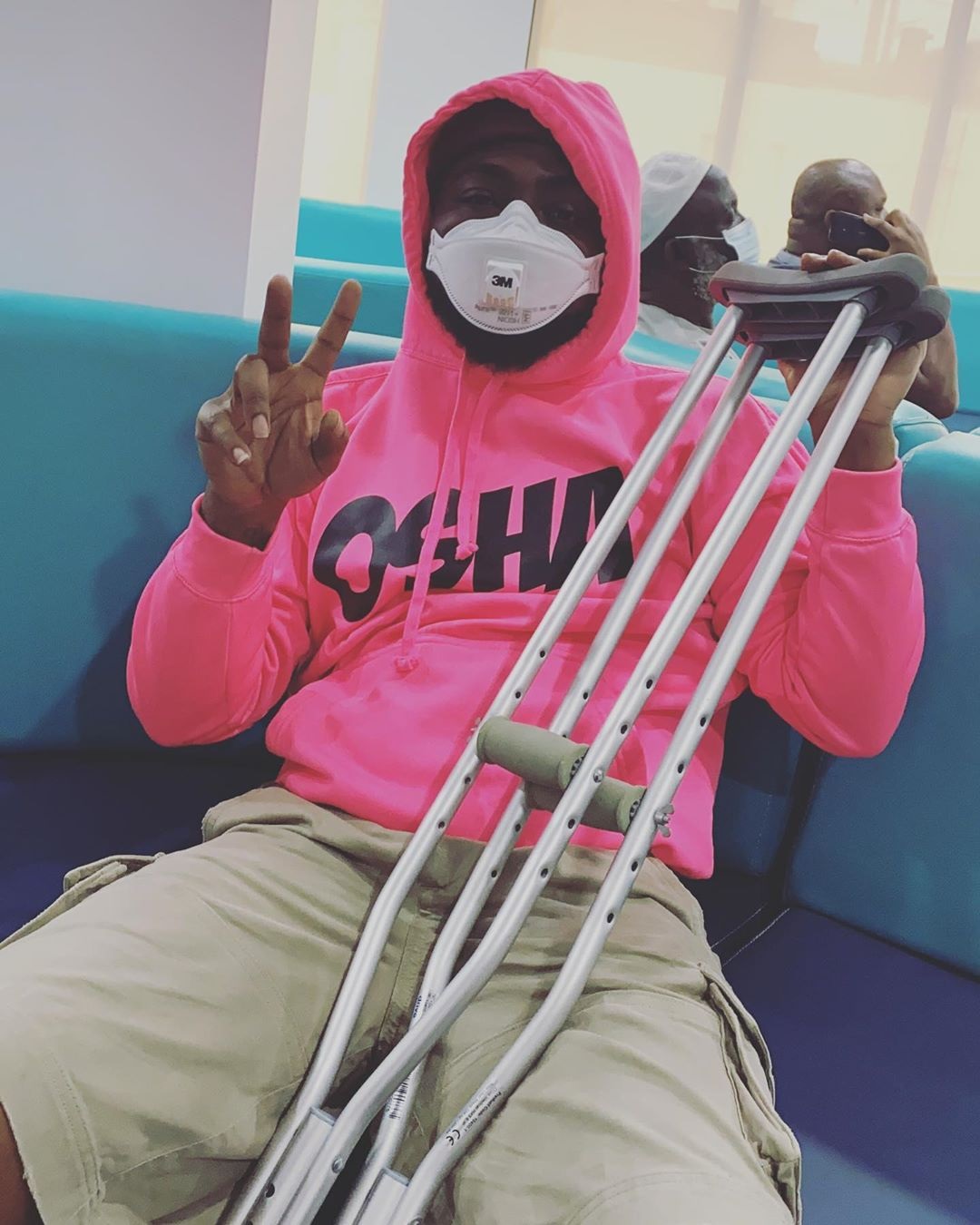 Davido's lawyer, Bobo F. Ajudua shared photos of him as he stepped out in crutches yesterday, June 1st.
In the post, he mentioned that they thank God because there are no shows.
Meanwhile, his fans and followers are praying for a speedy recovery.
bullbullx – HOW DID HE BROKED HIS LEG
dbam_event_decor – Pele David, you are too playful…😜😜Get well soon bossman 🙏🙏🙏🙏
priscaleee – Get well soon 🥰
general__07__ – 🙏🙏🙏🙏🙏
gen.dudu – 🙏🙏🙏Be strong 💪🏿 👑
fa.vvor_ – Get well soon🥺
neeya_o – Get well soon🙏🏾❤️
destino_d2 – Be strong 💪 OMOVUDO 💯💯💯💯
kylie_kruzx – 😅
_jesiwealth – Han Han so sorry OBO, get well soon 🙏🙏🙏🙏
specialsa_ – Meme alert 😂🚨
orlahjuwon – ❤️🤟🏾
adebayo_daniels – Get better Bro
tee_ssparks – Get well soon
oficial_chi___ – 😫🙏
gentleaustine – Healing in your bone. Get well soon David. 🙏
shokishitta_dmw – 🙏🙏🙏🙏🙏🙏
meziebeleti – BADDEST GET WELL SOON
fapu_ – Ah
i_amzico – 💔💔💔
babymaris_2020 – Get well soon obo
favourcity10 – Get well soon David 🙏🙏🙏
i_am_favouroluchi – Jesus what happened to OBO!! Get well soon boss I pray for your quick recovery🙏🙏
deeoney4 – Get well soon bro @davidoofficial